DANIEL BOUCHARD
PROJECT MANAGER
GAROY CONSTRUCTION
I would personally like to thank the people at Synergy.
If our architects won this award, it is due in part to the hard work and dedication of the members of the Synergy team. Despite all the technical difficulties we faced, we still managed to deliver this project before the initial deadline and with exceptional quality. I cannot stress this enough; "we may get all the credit at the end of the project, but for my part, I haven't even hammered in a single nail! We were only able to succeed through great communication and a great collaboration."
Bravo! We can all be very proud.
DARIO PELLIZZARI
LE CANAL PROJECT
PHASE 2 OWNER
I would like to express my gratitude to the fantastic team working on the Le Canal project. The pace of work progress as well as site management are impressive.
Bravo!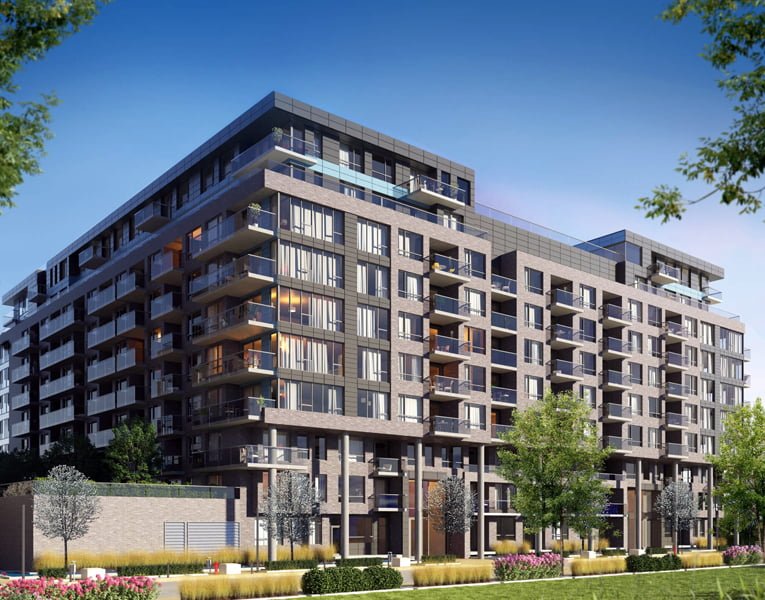 FRANCIS LAFLEUR & ROLAND POIRIER
RRPG DOORS AND GARAGES
R.R.P.G. inc.
I would like to thank the entire Synergy Formwork team for the excellent service I received.
We are very satisfied with the work of all those who were involved in the project. The result was impeccable and you are all a team of true professionals.
Sincerely,
GUSTAVO CABANILLAS
LUMEN WORKSITE
CANBEC CONSTRUCTION INC.
Working with the Synergy team at Lumen was a wonderful experience for us. We never had any problems and I hope to be able to repeat this collaborative effort with future projects.
GISÈLE TREMBLAY
LE SAINT-ELZÉAR
THE SOPROMONT REAL ESTATE GROUP INC.
I personally want to point out how much I loved working with the Synergy team. You are great people, dynamic, qualified and above all, very professional. I wouldn't hesitate to do a 100-story project with them tomorrow morning.
A big thank you.
DANIEL FORTIER
REAL ESTATE PROJECTS
CONSTRUCTION QUORUM
Synergy Formwork is a very dynamic and innovative company. We would like to emphasize that they were very involved in the development of our company by overseeing our real estate projects.
Its employees at the company have a varied and solid expertise in their specialized fields. I believe this to be a major asset.
If we were forced to choose just one word to describe Synergy Formwork, without hesitation that word would be "professionalism". I wouldn't hesitate to recommend Synergy Formwork a business partners to other companies.
Please accept the expression of our best wishes.
CYNTHIA WAHL
ASSANTE BUILDING
Allow me to share with you our great delight in the way your work for the Assante Building project was executed.
You have demonstrated beyond a shadow of a doubt, the great ability to complete a project of such grand scale by bringing quality, professionalism and speed to the table, without ever sacrificing quality and safety.
Despite our skepticism regarding completing a project of this scale within the tight deadline requested by our client, it seems clear to us now that our reluctance to undertake this project didn't take into account your expertise and the unparalleled speed at which the project was completed.
As a result, we've not only found ourselves respecting the timeline for delivery, we were actually ahead of the prescribed deadline and were able to ensure delivery to the tenant within the contractually agreed timelines. Your work has confirmed that we've made the right choice in choosing the Synergy Formwork team.
Thank you and congratulations to the entire team.
CAROLE DOUDAK
LIGHTS IN LAVAL
CONSTRUCTION JADCO INC.
Dear Synergy Formwork,
We would like to express our satisfaction with your work on numerous projects such as Quintessence and Lights in Laval.
In recent years, we have noted the unique professionalism and dedication in the work carried out by your team. With all the challenges that a project of this size can bring, you were able to increase your efforts and complete this challenging task to great satisfaction and right on schedule.
Please be assured that we won't hesitate to recommend your company to anyone looking to undertake great quality projects.
Best regards.
JOËL CHARPENTIER
LE QUINTESSENCE
QUADRAX AND ASSOCIATES
I would like to take a few minutes to express my appreciation for the work done by the Synergy team from the point of my arrival at the Ararat worksite right up to the clean up and tear down process.
Throughout the work on the structure, you have demonstrated a remarkable spirit and professional know-how. On several occasions I had to call your superintendent and his team for a variety of reasons. Each time, my requests were received in the same fashion that is to say with total and exemplary co-operation. I was impressed by the amount of respect shown to Quadrax and myself by everyone on the construction site. I have noted every day, a dedication from each member of your staff and a thorough desire to competently see their mandate to completion. I have rarely witnessed so much respect from the members of a team on any construction site or towards a person in a position of authority. The superintendent was able to, among its team members, a sense of direction, focus and respect for the work. Finally, I would like you to know how easy and enjoyable it was to work with your team and that should the occasion present itself, I would not hesitate to repeat the experience.
BRUNO CORMIER
THE JOLIETTE PEDOPSYCHIATRY PROJECT
LES ENTREPRISES CHIRSTIAN ARBOUR INC.
I would like to acknowledge the excellent execution on the work done by Éric Lapointe's team this week at the Pedopsychiatry work site in Joliette.
The team worked quickly and accurately so that we could pour our structural concrete slab effectively.
It seemed almost impossible at first, but their work was essential for us to comply with our tight schedule.
So, once again thank you to this team! Not to mention the important contribution of Mr. Allan Caroll and Mr. Maxime Champagne. It's been a very pleasant week.
ÉRIC PAQUETTE
HEALTH AND SAFETY
QUADRAX AND ASSOCIATES
We would like to take the time to thank Synergy Formwork for the way they handled the Health and Safety file, in light of the accident suffered by one of their workers. Their seriousness and speed of execution were exemplary.
We also greatly appreciated Melanie's presence onsite today to verify that all the work methods and protection measures were properly put in place for the safety of our workers. Synergy Formwork is an excellent model to follow in terms of health and safety, especially when dealing with other subcontractors.
FRANCIS QUIRION, ING.
PLACE VIAU
MAGIL CONSTRUCTION
On behalf of the entire MAGIL construction team, and myself I would like to highlight the incredible amount of professionalism that you and your team have demonstrated in completing the project mentioned above.
Your ability to adapt to different situations, your pro-active attitude and your dedication to client satisfaction make you the best possible choice when it comes to complex large-scale projects.
It is thanks to your work that we succeeded in completing our project on time, without compromising the quality of the work.
And so I want to thank you for the efficiency you have shown. We hope to have the pleasure and opportunity of working with you again in the near future.
ANDRÉ ST-GELAIS
HERITAGE WORKSITE
CONSTRUCTION CHOLETTE LEFEBVRE
I would like to thank you and your employees for the good work you have done throughout the year 2010. All our condos were delivered on schedule. Your respect of the deadlines means that our Heritage worksites are now highly ranked among new owners, as well as the Cholette management.
FRANÇOIS PILON, ING.
NOTRE-DAME RECYCLING
We hereby wish to express our tremendous satisfaction with Synergy Formwork, particularly for the Recyclage Notre-Dame project.
They demonstrated their technical skills by erecting 25-foot-tall concrete walls with several embedded metalwork elements. They rose and met the challenge consisting of 1.5 million only for the formwork, despite a very tight deadline. They even managed to complete the work before the prescribed end date.
We would highly recommend this company because they have greatly contributed to the success of our project through their expertise and professionalism.
Hopefully this information will give you the opportunity to learn more about this wonderful company.
Please accept our sincere greetings.